Your Follow Up Visits In Our Princeton Office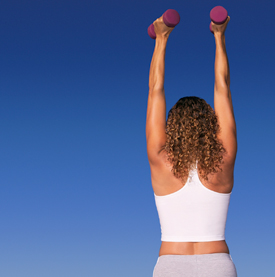 Second Visit
On your second visit after being greeted at the front desk you will again be escorted to the consultation room.
Today the doctor will let you know if he believes your condition will respond to Chiropractic treatment and if he is going to accept you as a patient. If you are accepted as a patient he will be explain how chiropractic may help your individual case. Typically you will also be given some home exercises or stretches to start working on to compliment the treatment you are receiving at the office.
A chiropractic treatment will be described and you will receive your first treatment if you did not receive one on your first visit.
Upon returning to the front desk your next 2 office visits will be scheduled. This visit will take about 30 minutes.
Third Visit
On your third visit after being greeted at the front desk you will again be escorted to the consultation room. Today the doctor will discuss how you responded to your first visits and also go over all of your exam findings from your first visit and explain how we are going to track your progress. He will also discuss the differences between relief and corrective care. You will also receive a treatment. This visit will typically take about 30 minutes.
Fourth Visit
On this visit the doctor will lay out the appropriate course of treatment for your problem. Many doctors do this on the second visit however Dr. Sofo believes all patients are different and some respond rapidly and others more slowly. What we have found is in order to make a more accurate analysis of how you will respond to treatment and set a more precise treatment protocol and prognosis it is necessary to see how each individual patient responds to their first couple of treatments.
It is only after these visits that we can comfortably answer the following questions:
How long is my treatment going to take?
How much is it going to cost?
We will explain all of this in detail and then you can let us know how you want to proceed. Do you want relief care or corrective care? You will then receive your treatment. This visit typically takes about 30 minutes.
Regular Visits
A typical office visit may require just 5 to 10 minutes. If your treatment plan involves additional treatment such as traction, electrical stimulation or myofascial release then your visits will last between 15 and 30 minutes.
But don't think the brevity of a regular visit lessens its value! With the groundwork laid, we can quickly size up the condition of your spine and nervous system, adjust you and get you on your way.
Like a regular workout at the gym, each visit builds on the ones before. Miss a visit and you can lose the momentum necessary to make the needed changes. We recognize your time is valuable. So we do everything possible to run on time and minimize the impact on your busy life.
Call our Princeton Chiropractic and Sports Rehab office today!
---
Princeton Chiropractic
and Sports Rehab
601 Ewing St., Ste C3,
Princeton, NJ 08540
(609) 921-1705
Princeton, Mercer and Somerset county families enjoy chiropractic and its amazing benefits.