About Us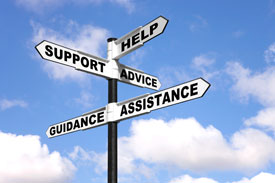 Dr. Edward Sofo has been in practice since 1989 after his graduation from New York Chiropractic College. He opened his first practice in Staten Island, then moved to New Jersey and sought out a new opportunity. The previous chiropractor had opened Princeton Chiropractic and Sports Rehab in 1977, and it was well-established in the community. Dr. Sofo took over in 2000, caring for people of all ages from Princeton and who are seeking help with improving their health.
Relief and Wellness Care
We understand that you may visit our chiropractic office because you're in pain. Chiropractic care can keep your body in proper working order, allowing you to live without discomfort. It can even take you beyond that, however, when used preventatively. If you choose to take care of your spine for the rest of your life, you can stop future problems from occurring and enjoy lifelong wellness.
How Chiropractic Works
Your activities of daily living, whether at a labor-intensive job, at a computer desk or taking care of your children, take a toll on your body. The forms of stress you encounter can have an adverse impact on your spine, locking up the vertebrae. When this lack of mobility occurs, the nerves around the spine become irritated and can result in different problems — all types of sickness, pain and ill health.
We want to help you achieve the many benefits of chiropractic care, making a positive impact on your nervous system and overall health. Contact us today to find out more! Same-day appointments are available.
---
Princeton Chiropractic
and Sports Rehab
601 Ewing St., Ste C3,
Princeton, NJ 08540
(609) 921-1705
Princeton, Mercer and Somerset county families enjoy chiropractic and its amazing benefits.